Karastan Area Rug Cleaning
In Victoria BC
Get an

INSTANT ESTIMATE

on your Karastan area rug cleaning!
Just use your mobile phone to text us a photo of your rug
along with your name to (778) 533-7847
Are you looking for Karastan area rug cleaning in Victoria BC?
Luv-A-Rug Services Inc. specialises in cleaning, repairing and restoring all types of Karastan area rugs whether they are recently made or antiques.
If you have an older Karastan rug be sure to bring it to us here at Luv-A-Rug where we can make sure you have an accurate and up-to-date appraisal on it.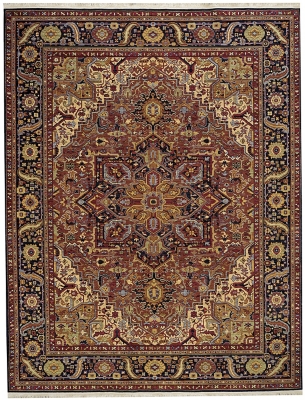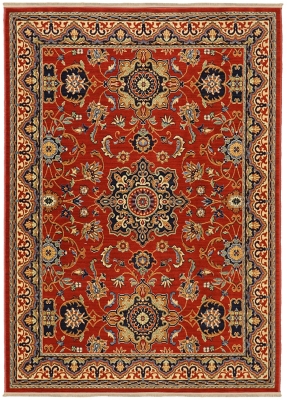 Karastan Rugs are arguably the best machine made rugs ever produced and have been known as the "Wonder rugs of America".
It all started in the 1920s when Marshall Field designed his own carpet loom that could create the Oriental patterns that consumers loved, but at a cost that was lower than any imported rugs of the day.
The History of Karastan Area Rug Carpets
Marshall Field's new manufacturing process was so advanced the press called the first Karastan rugs "Mystery Rugs".
To share this mystery with the public Karastan did the unthinkable. They created a large version of it's Kirman pattern to put on display at the
1933-34 Chicago World's Fair
.
But instead of hanging it up for people to view, they put it on the ground and let 5 million people walk all over it.
Afterwards they cleaned only half of the rug to see how well it stood. The unwashed half was almost unrecgnizable but the other half returned to it's original beauty and looked as if nothing ever happened to it.
To prove it was not a fluke, they did it again at the 1939-40 New York World's Fair where an additional 9 million more people walked on the same rug.
Then half of the rug was cleaned again and was returned to it's original condition. The public were in complete awe and as a result they nicknamed Karastan rugs "The Wonder Rugs of America".
For Karastan Area Rug Cleaning
In Victoria BC, Bring It To Luv-A-Rug
For the highest quality Karastan area rug cleaning, repair, restoration or appraisal in Victoria BC (and all of Vancouver Island) come to...